Join Your Favorite Loyalty Rewards Programs On One App
Simplifying loyalty programs....
Easily collect points from your favorite businesses by checking-in on tablets or our mobile app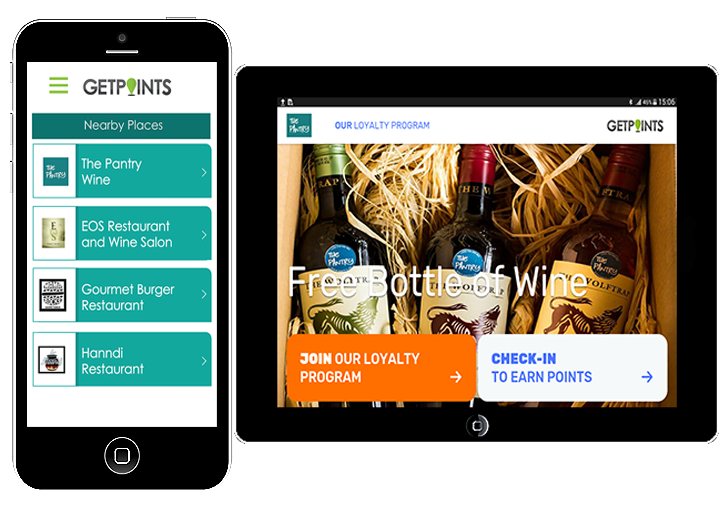 Join Nearby Reward Programs On Our App
Getpoints Loyalty Program Benefits
Keep all your loyalty memberships on one app
Easily view all your rewards

How Do I Earn Rewards?

Simply check-in through the tablet at the business
Or check-in through our mobile app
When you have enough check-in's you can redeem the rewards on the tablet or on our app

Businesses Use Either Our Tablet Based Or Mobile App Based Loyalty Program
Tablet-Based Loyalty Program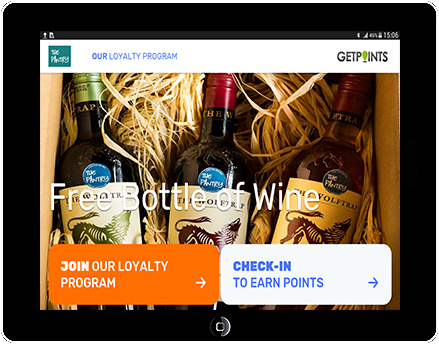 Mobile-App Loyalty Program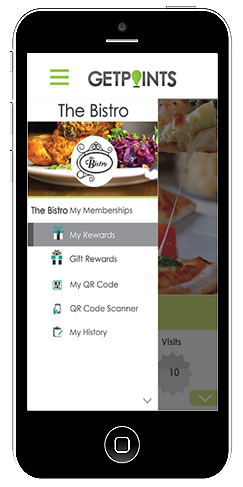 Our Branded Tablet Loyalty Programs
How Do I Get Started?
Download our app so it's easy to check-n when you are at the merchants business using your unique QR code on our app
Sign up here or at the merchant's tablet
You can view all your loyalty points earned and how many more you need to start getting rewards on our app or by simply log into your account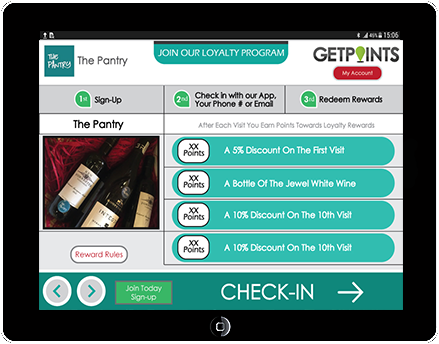 How Can I Track Each Visit?
Download our app so it is easy to Check-in when you are at the merchants business using a unique QR code on our app.
Or you can simply check-in using your email or mobile phone number

How Can I Redeem My Rewards?
With our easy to use tablet you can view how many points you have from the merchant and decide when you want to redeem your points to claim the rewards
The more points you accumulate the better the reward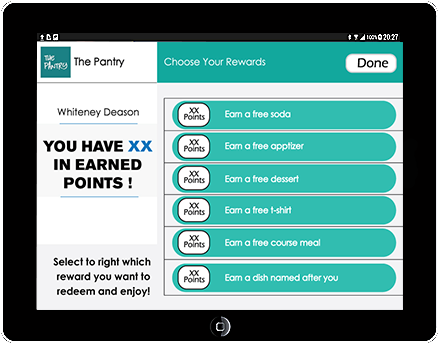 How Does The Merchant Know?
When you're ready to claim your reward, confirm that you made the correct choice, notify the merchant and enjoy your reward immediately

Our Mobile App Loyalty Program.
How Can I Check-In Using My Phone?
Some merchants don't use our tablets so all you need to do is scan the merchant"s displayed QR code using our app's scanner after you order or make a purchase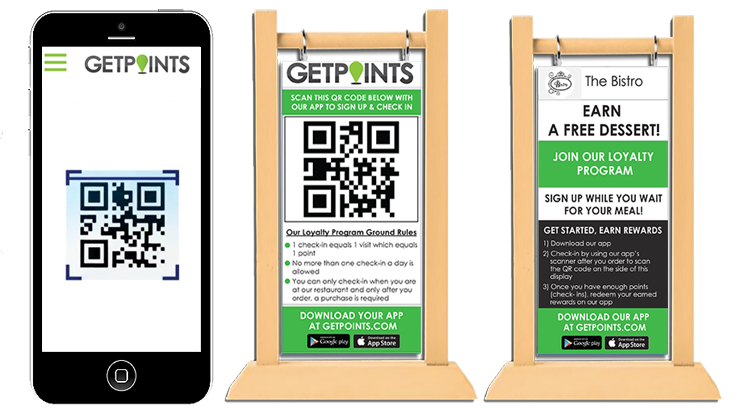 How Can I Track that My Visit Was Counted?
Either go to your app and view My History or login online at anytime and view your account